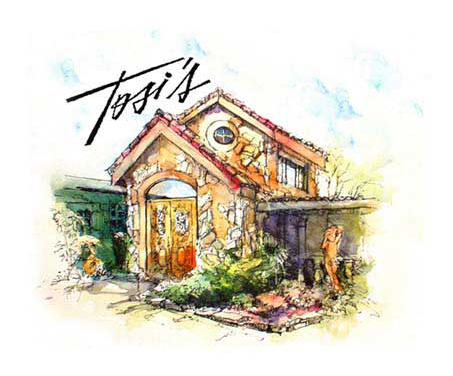 Welcome!
For over 80 years!
We have been serving Michigan's Great Southwest and surrounding areas with authentic Northern Italian dishes and dedicated service by following the simple credo set forth by our founder
Emil Tosi back in 1948:
"Choose only the finest basic ingredients to prepare
your cuisine, serve it efficiently in a pleasant atmosphere,
and love your fellow man."
We look forward to serving you in the very near future!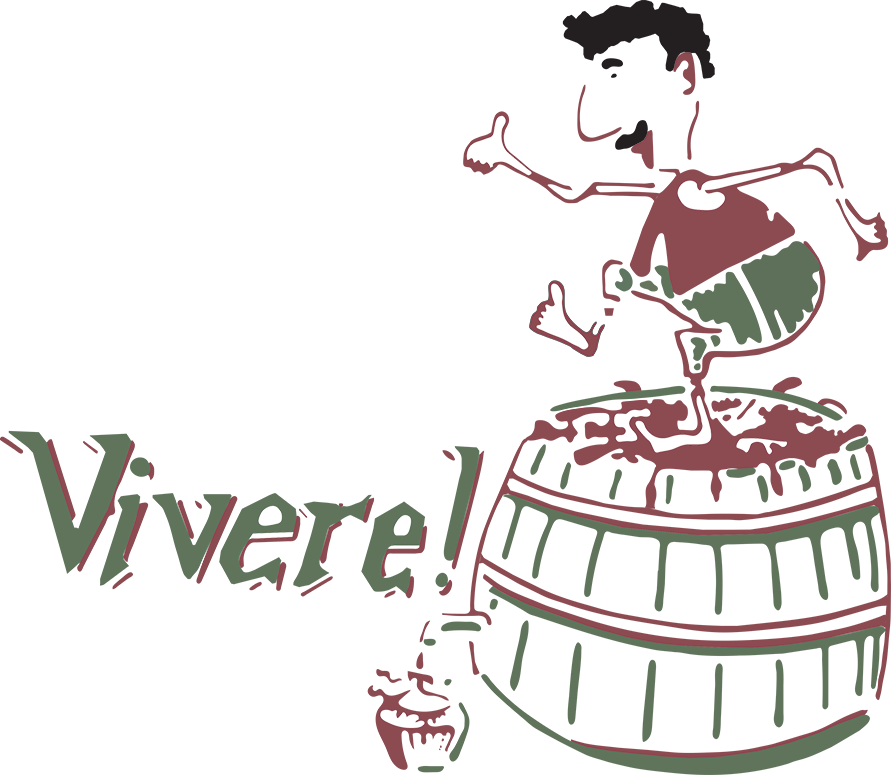 New Website!
Welcome to our New Website!
Be sure to opt-in to our notifications to keep up with all of Tosi's Happenings!
Mobile friendly on all your devices….phone, tablet, and laptop.
We hope you enjoy your stay and if you have any questions; please feel free to contact us!
Tosi's and you can give back for the Holidays!
Tosi's is sponsoring 10 foster children in Berrien County that are in need this Holiday Season.
Please see Jen for Wish Lists and details.
o(269) 429-3689 / c(269) 861-2120
email: jen@tosis.com
Monetary donations toward Wish Lists are gratefully accepted.
Thank you for your patronage and your support!
Tosi's popular Chocolate Covered Wine Bottles are back!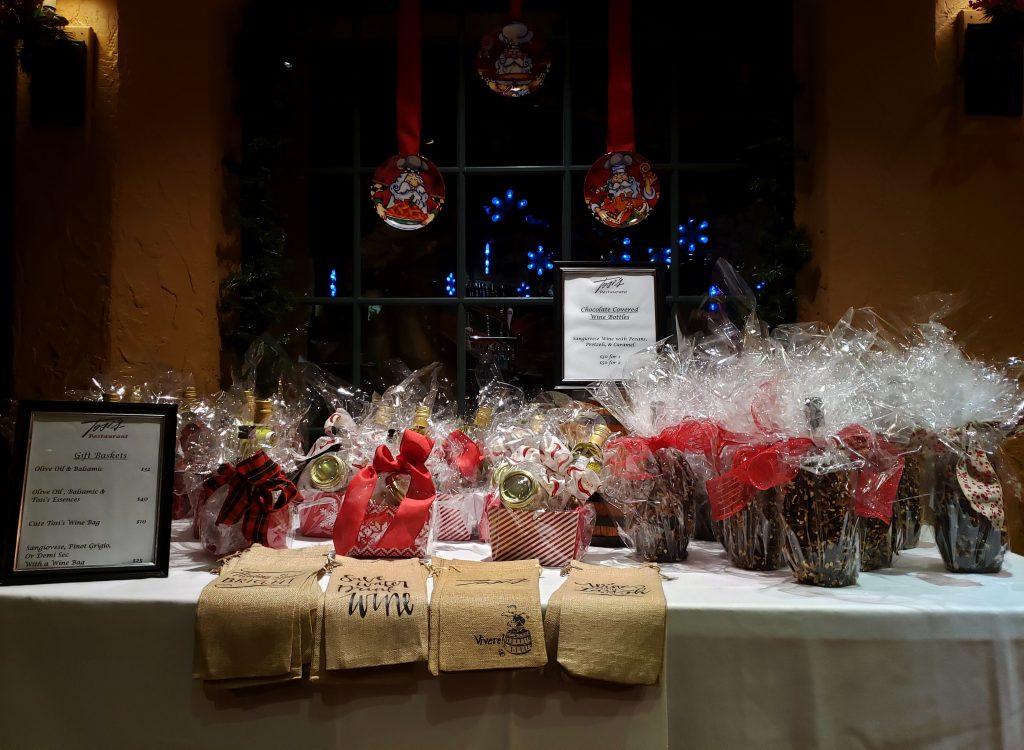 Featuring our award-winning Sangiovese Wine with Pecans, Pretzels, and Caramel.
Each one is uniquely handcrafted here at Tosi's Restaurant by our very own Assistant Manager Lori McCrery and ready for gift giving this holiday season! Along with our Gift Baskets and Gift Certificates; they make for an irresistible combination!
Chocolate Covered Wine Bottles –
$30 each or two for $50
Gift Baskets available –
Olive Oil & Balsamic – $32
Olive Oil, Balsamic &
Tosi's Essences – $40
Choose of Sangiovese, Pinot Grigio or Demi-Sec with a Wine Bag – $25
Very cute Tosi's Wine Bags – $10 each
Stop in after 5 pm Monday – Friday or on *Saturday after 1 pm to purchase yours.
*Saturday; not open for lunch; we open for dinner at 5 p.m.
We would like to thank Sophie Boudreau for such a great article about us on Only In Your State!

The Holiday Season will be here before you know it!
Think of Us!
For your holiday party or luncheon!
We will open for lunch for groups of 20 or more.
Contact our Event Manager – Jennifer Fleeman at jen@tosis.com
to book your holiday party or luncheon today!
Happy Holidays!
Closed December 24 and 25
Tosi's will be closed Monday, December 24 and Tuesday, December 25
for the observance of the Christmas Holiday.
(We will be open Saturday, December 22 and we will
reopen Wednesday, December 26, 2018, with normal hours)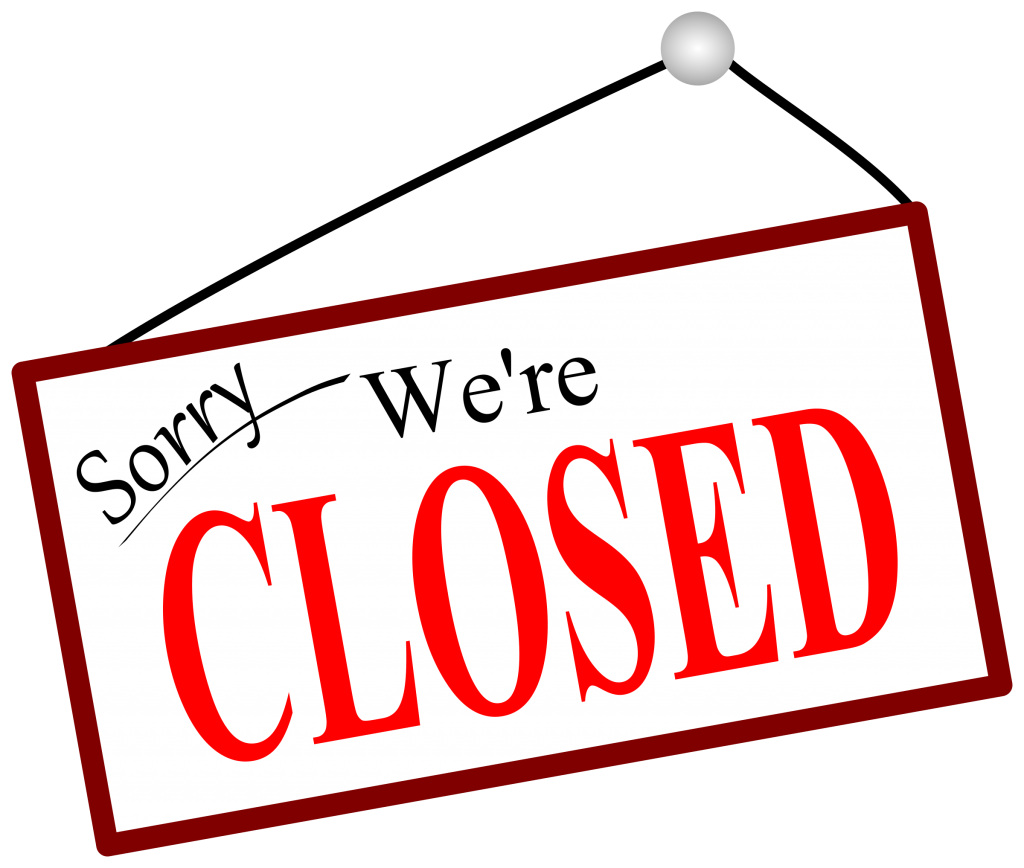 Closed January 1 – 31
Tosi's will be closed January 1st through the 31st, 2019.
We will reopen on Friday, February 1, 2019, with normal hours.