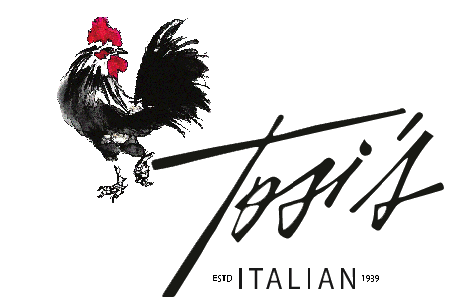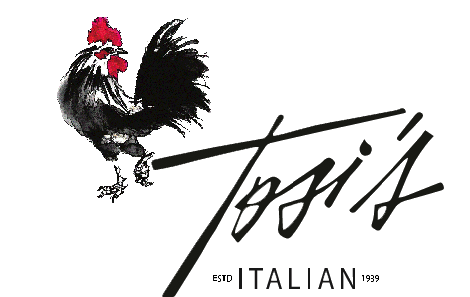 "Choose only the finest basic ingredients to prepare your cuisine,
serve it efficiently in a pleasant atmosphere, and love your fellow man." –Emil Tosi
The McCrery Family welcomes you to Tosi's Italian, a dining experience unlike any other.
What our founder, Emil Tosi, started in 1939, continues today, eight decades later. A family tradition, so very important to Emil is evident throughout the Tosi's culture from the back-of-the-house to the front-of-the-house. Each day we honor the legacy that Emil created by using his original recipes, techniques and traditions passed down to us by our peers and mentors, all who have served Emil's credo.
How fortunate we are to have worked with some of the best in the culinary industry, a team of people with a strong work ethic, a mindset of dedication and service, all focused on you, our Tosi's dining friends.
Each dish created from our kitchen is handcrafted, using the freshest ingredients, many from our private herb garden, and prepared to be savored by you. Whether this is your first time dining at Tosi's, or you've been a loyal customer for decades, we honor you for letting our family preserve Emil's legacy as we continue to create the future. Buon Appetito!
Dan and Lori McCrery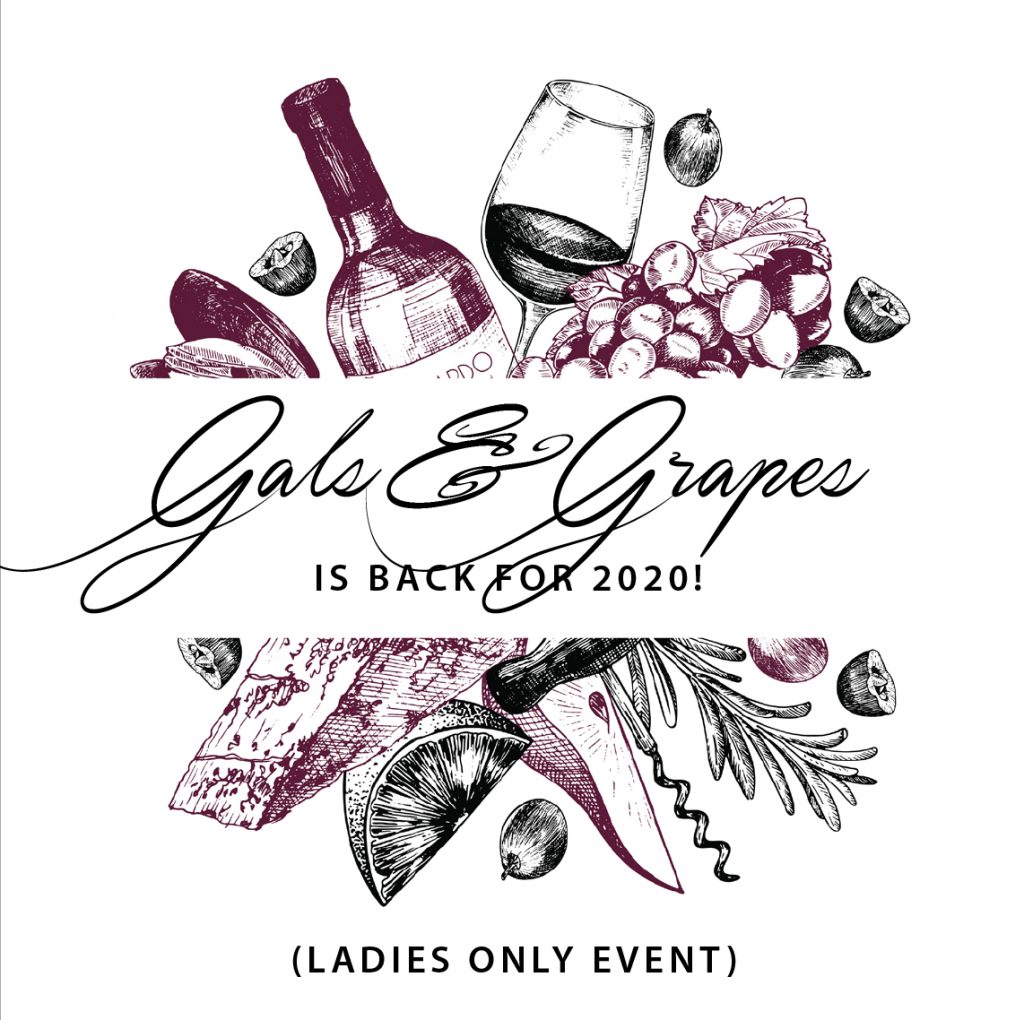 Sign up HERE t0 receive Gals & Grape emails!
And Don't forget we have a Gals & Grapes on Wednesday, February 26 @ 6:30
(269) 429-3689 to reserve your spot!