Tosi's is the perfect place to celebrate any occasion. Our outdoor Italian gardens, Saraceno Veranda, and Tuscany room can accommodate groups of all sizes, from intimate gatherings to large parties. Whether you're toasting a wedding, anniversary, or birthday, or welcoming a new addition to the family, Tosi's will make your event memorable.
We offer a variety of menu options to suit any taste, and our experienced staff will help you plan the perfect event. 
Contact Candise Banks, our Event Coordinator today to learn more about our private event packages. 
We are proud to be a 2022 Certificate of Excellence winner from TripAdvisor.

We look forward to celebrating with you soon!
Meet Candise Banks, our Event Coordinator with extensive knowledge, experience, and attention to fine detail. She can help you plan your event with professionalism and creativity. She will listen to your unique needs and offer you a range of resources, including special menus, dietary options, and entertainment choices. She will work closely with our Executive Chef Mike McCrery along with the owners Dan & Lori McCrery to ensure your event is smooth, budget-friendly, and satisfying.
Just fill out the Event Form to get started booking your private event or reserving your spot at a Tosi's hosted Event. Candise will get back to you as soon as possible. All fields are required.
Please also understand that Bit of Swiss supplies us with all of our bread and desserts. We do not allow cakes or desserts to be bought in. If you are in need of a cake or special dessert for a your special occasion here at Tosi's, please call the bakery several days ahead of your event and they will be happy to accommodate you.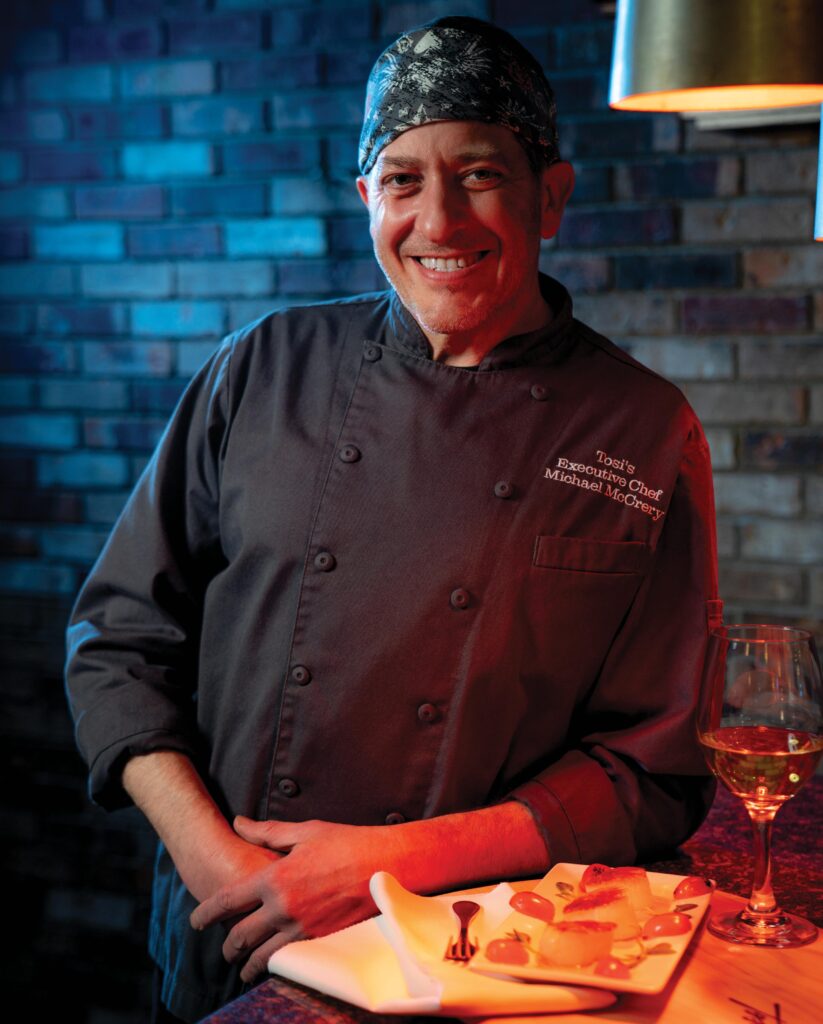 Michael is an award-winning Top Chef here in Southwestern Michigan, his passion for cooking is relevant in all the dishes and menus he and his staff create for events held here at Tosi 's Italian. Always working with fresh meats, poultry, and seafood with the added benefit of fresh her bs from Tosi 's garden. Jenn works closely with Michael to ensure your menu is just as perfect as you imagined. Under Michaels culinary leadership, we have been honored to receive the
2022 Trip Advisor
Certificate of Excellence