Tosi 's Italian Countryside Dining is the perfect venue for your Celebrations. Whether you are toasting a wedding, anniversary, or birthday in our outdoor Italian gardens, welcoming a new addition to the family in our Saraceno Veranda, a celebration for 200 in our Tuscany room or a business event, formal or casual Tosi 's will make your dining experience memorable.
2020 Certificate of EXCELLENCE–Trip Advisor
Call or stop in and meet Candise Banks, our Event Coordinator. With her extensive knowledge, experience, and attention to fine detail, Candise can help coordinate your event with unmatched professionalism. Candise understands the diverse unique needs of each individual client and has a vast number of resources available which include special menus, dietary requirements, and event entertainment; if desired. To ensure that your event runs smoothly and under budget Candise coordinates closely with Executive Chef Mike McCrery and Lead Waitstaff Tagin McCrery to ensure the greatest attention is provided to you and your guests.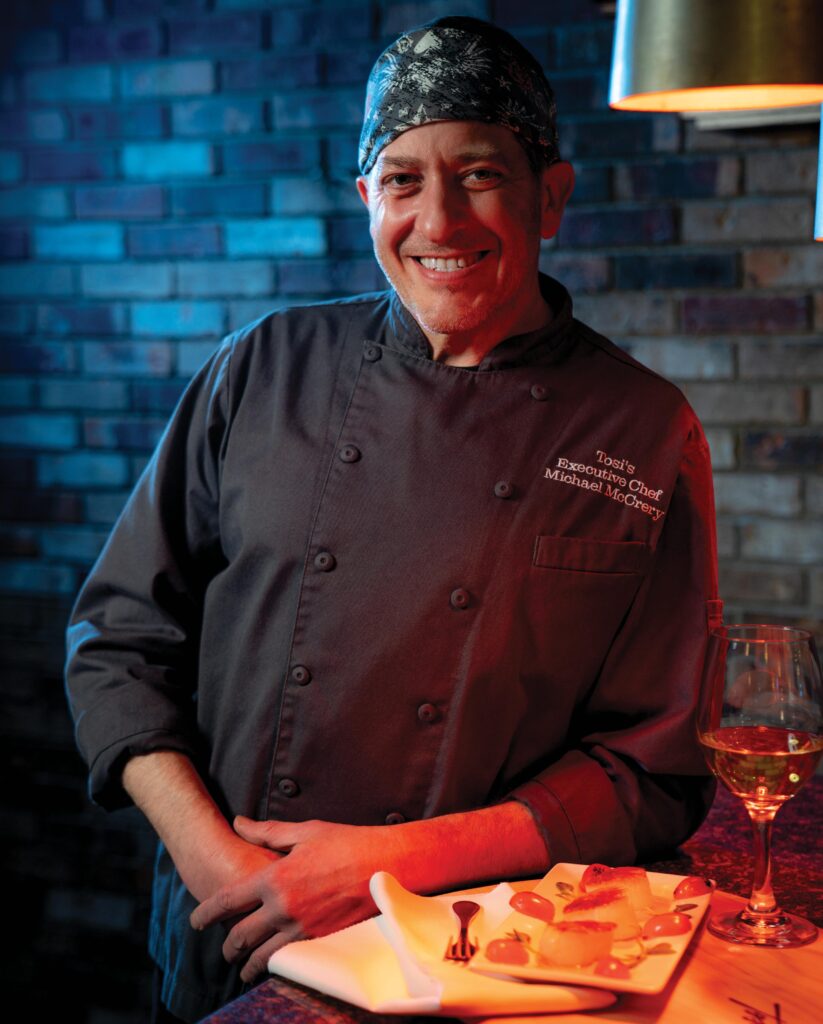 Michael is an award-winning Top Chef here in Southwestern Michigan, his passion for cooking is relevant in all the dishes and menus he and his staff create for events held here at Tosi 's Italian. Always working with fresh meats, poultry, and seafood with the added benefit of fresh her bs from Tosi 's garden. Jenn works closely with Michael to ensure your menu is just as perfect as you imagined. Under Michaels culinary leadership, we have been honored to receive the 2020 Trip Advisor
Certificate of Excellence for 2020
– "Always award-winning service to our guests,"- says Tagin our Lead Waitstaff Associate, and she can back it up with praises from the industries best critics, food, and wine organizations, on international, national, regional, and local levels. Working closely with Jenn and Michael to plan the final superior service execution to you and your guests. Many of our team members have been with the Tosi 's family for over for t y years, offering flawless service, allowing friends and family to enjoy being together as much as we love serving you.
Contact our Event Coordinator Candise Banks Today!
Luncheons, Weddings, Showers, Birthdays, Rehearsals,
Business Meetings, Retirement Dinners, etc.
***Please Note: We will be Closed January 1 – February 2, 2023***
Reopening Friday February 3, 2023