Italian
Menu
Tosi's Italian
To-Go & In-Dining Menu
for
Tuesday, March 2, 2021
**Menu Subject to Change**
*
*Orders taken after 4 p.m. for Take-Out; call (269) 429-3689

*While walk-in guests are welcomed when possible, advanced reservation are recommended to guarantee your place when you arrive on Monday's & Tuesday's. …..Friday & Saturdays call in for the preferred list.

*Not every Ingredient is listed. If your allergic to a specific item, please let your server know

*With the restrictions on the restaurant's seating capacity, we ask that you limit your dining time, so that another group may enjoy a dining experience. We appreciate your understanding.
Bar
For our Full Beer, Wine by the Glass, and Bottle Wine list; see our Wine Menu
Cocktails (price on request)
Italian Mule
$0.00
Citrus Vodka, Limoncello, & Ginger beer
Gin & Sin
$0.00
Gin, Orange Juice, Sour Mix & Grenadine
Bada Bing Martini
$0.00
Vodka, Cherry Schnapps, Bada Bing Juice, & Simply Syrup
Winter Citrus
$0.00
Gin, Cointreau, Grapefruit, & Sour Mix
Tuesday Bottle Wine Special $13
$13.00
White -
13 Celsius - Sauvignon Blanc
2 Copas Spain
Athena -Chardonnay

Red -
Melini -Chianti 2019
Fantini- Sangiovese 2018
Francis Ford Coppola Rosso 2017
Tuesday Draft Beers Special $3
$3.00
Appetizers
Coconut Shrimp
$12.00
Tiger shrimp rolled in sweet coconut, flash-fried, and served with curry mayo.
Oyster Rockefeller
$14.00
Oysters in a half shell baked with spinach with anise. Topped with hollandaise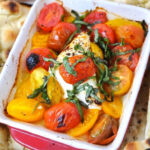 Feta & Tomatoes
$12.00
Wood roasted with seasoning and olive oil. Topped with fresh basil and served with Italian flatbread
Meatballs
$12.00
House made meatballs baked in our marinara
12" Pizza
Al Funghi Con Salsiccia 
$14.00
Italian Sausage, tomato sauce, and portabella mushrooms
Mediterranean
$14.00
Kalamata olives, Goat cheese, artichokes, spinach, and sun-dried tomatoes
Sicilian
$14.00
Fresh salami, Italian sausage, pepperoni, pancetta, and basil
Fresh Salads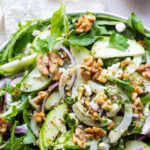 Apple Walnut Greens Dinner 12 / Side 8
$12.00
Crisp granny smith apples, shaved fennel, walnuts, feta, red onions, and mixed greens blend tossed in berry vinaigrette
Traditional Caesar - Dinner 11 / Side 8
$11.00
Romaine lettuce tossed with Asiago and our house-made Caesar dressing. Topped with our croutons. Dinner 11 / Side 8
Entrees
All Entrées include your choice of
$0.00
House Specialty Minestrone, soup of the day, or House Salad. Upgrade to a specialty side salad for an additional $5
Pizza & Salad
$18.00
1 Pizza and 1 Salad (cannot be shared) 18
1 Pizza and 2 Salads 24
Grilled Salmon
$25.00
Salmon topped with a heirloom tomato butter. Served with red skin and vegetable
Malfatti - 1 roll $15 / 2 rolls $22
$15.00
Handmade spinach rolls layered with our house-made Bolognese and Béchamel sauces with mushrooms. 1 Roll - 15 / 2 Rolls 22
Amatriciana (V)
$21.00
Penne pasta tossed with a spicy blend of tomatoes, garlic, white wine, Parmesan, and red pepper flakes
Chicken Marsala
$24.00
Boneless chicken sauteed in a sweet Marsala wine and mushroom sauce. Served with house-made fettuccine and vegetable
Veal Scallopini
$33.00
Thin sliced pounded veal tenderloin sautéed in a marsala wine and mushrooms sauce. Served with house-made fettuccine
Tournedos
$42.00
Hand-Cut charcoal-grilled, twin 5-ounce beef tenderloin medallions finished with a brandy herb butter. Served with mashed potatoes, mushrooms, and vegetable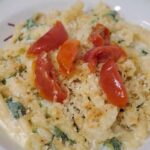 Brie Campanella
$15.00
Creamy brie and pancetta baked with campanella pasta. Topped with asiago panko crust
Tuscan Penne
$22.00
Tomato Sauce with Italian sausage, bell peppers,
onions, garlic, Marsala wine, butter, and Asiago
cheese tossed with penne pasta
Seafood Arrabbiata
$33.00
Linguine pasta, seared sea scallops, lobster and tiger shrimp tossed together in a spicy tomato sauce.
Lasagna
$23.00
Four layers of house-made pasta sheets stuffed with a blend of five cheeses, Italian sausage, spinach, and house-made Bolognese.
Tosi's Spaghetti
$16.00
With your choice of our house-made Bolognese or Marinara sauce.
With House-made Meatballs - $22
London Broiled
$29.00
Marinated flank steak, char-grilled then served sliced with mash potatoes, mushrooms, and vegetable
Filet Mignon 5-ounce 30 / 10-ounce 39
$30.00
Hand-Cut charcoal-grilled, seasoned lightly with salt and fresh ground pepper. Served with mashed potatoes, mushrooms, and vegetable
Barbecued Ribs (gf) Half 21 / Full 29
$21.00
Slow-braised pork ribs in Tosi's original marinade finished off in our wood-burning oven with our sweet and tangy barbecue sauce, served with roasted red skin potatoes tossed in fresh dill
Desserts
Banana Bread Pudding
$8.00
with a Vanilla Rum Sauce